Events 2006: Konzert
Seydina Insa Wade
5. September 22:00 Uhr
Baodo im NIL (Kunstraum und Café)
Dreihackengasse 42, 8020 Graz [Plan] [Busverbindung]
Seydina Insa Wade is a monument of modern Senegalese music, a song writer whose texts and melodies have influenced all of his country's major artists not least Youssou N'Dour, Baaba Maal, Ismael Lo, Les Freres Guissé, Pape and Cheikh and more recently a new generation of rappers including his own nephew El Hadji Man of the group Daara J.

Born in Dakar in 1948 into a Lebou fishing family, Seydina grew up in the popular quarter of Gueule Tapée near the port of Soumbédioune. The only son of elderly parents, he recalls that for a long time he believed his mother was his grandmother. His father died when he was six years old. Seydina refers to the Gueule Tapée area as the "Harlem of Dakar" for many of the musicians we know today were born and bred in that vicinity including Charley Ndiaye and Abdoulaye Mboup ...
... who went on to join Orchestra Baobab but who began their musical careers along with Seydina in the Rio Sextet, named after the nearby Rio cinema. Seydina's next group was Calypso Jazz, and in 1966 he made his first concert appearance at the famous Festival Des Arts Nègres organised in 1966 by President Léopold Sédar Senghor and which welcomed musicians and artists from the diaspora including Dexter Gordon. ... More on: Stargazer Records.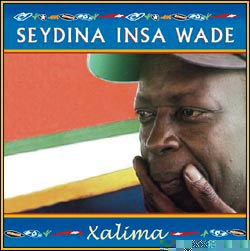 ---